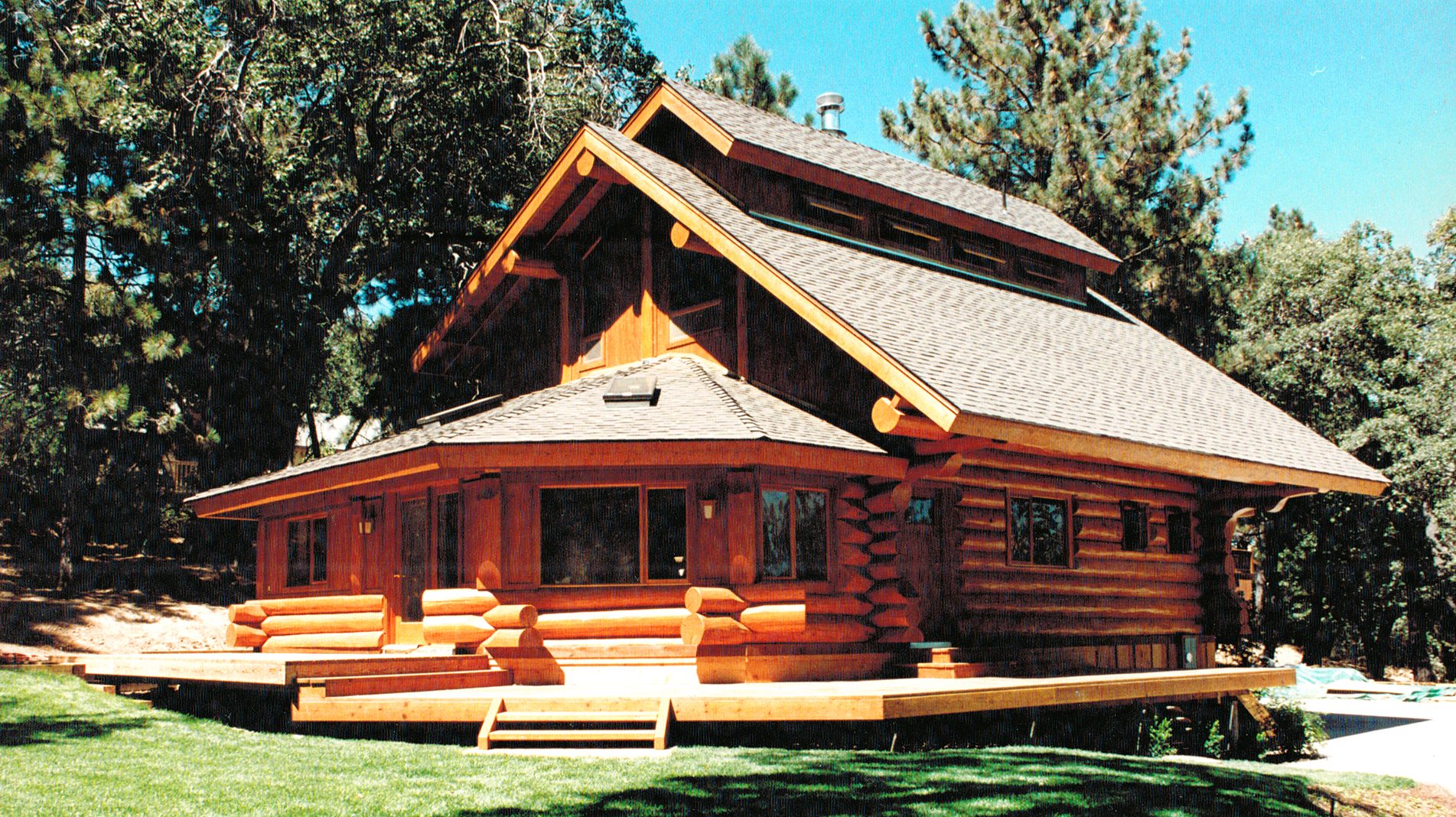 Our log homes begin with number one quality Douglas Fir, Spruce or Western Red Cedar. All logs are carefully hand selected, hand peeled and hand crafted to exact tolerance by well experienced craftsmen.
Our source for timber – Traditional – is a medium sized hand crafting company situated in Salmon Arm, B.C., the heart of British Columbia's finest slow growth timber.
When completed, your log home is assembled on their 5 acre production yard and then coated with non-toxic wood finish, numbered and carefully shipped to its final destination – your home site.
Yes, we are green!
From our non toxic wood finishes and emission free Cedar boards to our Lambs wool insulation, we promote an ecological housing alternative – "natural homes for natural living".
We are specialists in Western Red Cedar Homes but we also offer Engleman Spruce and second growth premium Douglas Fir. Minimum top diameter of 11 inches (28 cm) mid wall average of 14~15 inches (35 cm) with a maximum butt size of 15~18 inches (38~46 cm).
All logs are hand peeled then treated with a non toxic wood finish and expertly scribe fit to produce a tight weather seal.
Your home is first erected on our site allowing the majority of settling to take place before final assembly on your property.
Door and window openings will be cut and sculpted according to our no-maintenance header system with pre-cut door and window splines.
Electrical base and wall outlets will be drilled and boxes cut and sanded ready for your electrician. Seismic through bolt holes are standard features.